Franchising
Owning a Natrad Franchise provides the opportunity for you to own your own business within a proven framework and system of the well-established Natrad brand.

Natrad has an iconic name within the motor repair industry, widely known as Australia's most recognised and trusted radiator and air conditioning specialist group.

Natrad has a proud history which dates back over 80 years and is supported and owned by Australia's premier radiator manufacturer. Our product and service are synonymous with exceptional quality; in fact our radiators are responsible for cooling many of the V8 Supercar teams.

The market leader in radiator and automotive air conditioning sales and repairs, we professionally service retail, trade and large industrial customers throughout our 80 repair centres nationwide, backed by a 3year warranty.


Why Natrad?
Key benefits of a Natrad Franchise are as follows:
| | |
| --- | --- |
| • Low Cost Entry | • Minimal Overheads |
| • Extensive Training | • Field Support |
| • National Marketing Campaigns | • No Financial Experience Necessary |
| • Nationwide Advertising Exposure | • Established Brand & Reputation |

When you join the Natrad Franchise you are provided with: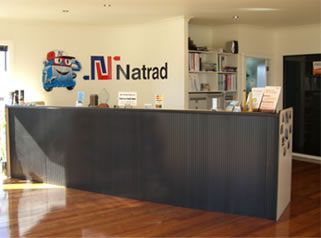 • Superior Earning Capacity
• Excellent Training & Follow up Support
• A Strong National Network of Franchisees
• Excellent Opportunities to Develop Your Business
• Recognition That Comes With Being a True Industry Leader
• Access to Further Product Opportunities
• Access to Additional Programs Within the Franchise

Natrad's Franchise Agreement fully complies with the Franchising Code of Conduct as contained in the Trade Practices (Franchising) Regulations 2009.

As a Natrad Franchisees you have available at your fingertips great exposure to information, backup and expertise to assist you with all facets of your business.

Natrad is currently looking for interested individuals from outside the industry as well as existing automotive workshops looking to convert and further their business.

Your input and support is important to the success of the network – we appreciate your valuable experience and insight you can bring to the network. We encourage a consultative approach to the program, and encourage suggestions for improvements

If you love cars, and want to become part of Natrad's powerful branding, quality products, strong support and low entry costs.... Contact Natrad Head Office today to discuss joining an exciting automotive franchise.
"Nip into Natrad!"